David and Victoria Beckham are presently working on having more kids.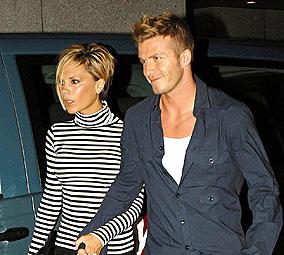 The soccer player, which already has three sons with the Spice Girl, has revealed the couple is planning to extend their family as soon as possible.
He revealed, "We're working on having more children. We're very family-oriented. We always wanted a big family, which was weird because when we first got together we never even discussed how many children we wanted. It's worked out that we want a big family and we love kids so it's worked out perfect."
The soccer star confessed that he felt uncomfortable while posing for underwear for his Emporio Armani advertising campaign.
He explained, "Around the house we are comfortable being  [email protected] but when I was doing the Armani shoot I was quite uncomfortable because I've never done a shoot before just in underwear. I was quite uncomfortable."
They have three sons, nine-year-old Brooklyn, five-year-old Romeo and three-year-old Cruz.
Comments
comments