Harry Potter star Daniel Radcliffe has struck up a close bond with a Dolly Parton-impersonating transvestite.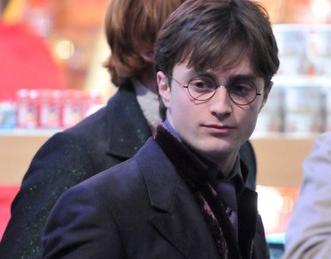 Daniel, 19, has enjoyed dinners and nights out with Our Lady J, a striking blonde drag queen from New York.
They dined together on Sunday and were snapped arm in arm at a party in the city late last year.
Daniel's larger than life pal makes a living singing tracks by Dolly Parton, ALANIS MORISSETTE and NINE INCH NAILS and has been described as "fierce", "mind-blowing" and "the love child of MEAT LOAF and MADONNA" in reviews.
A close friend of Our Lady G said: "Daniel is fascinated by the drag culture and is always asking questions. He went to a few shows and was made to feel very welcome.
"He's a lovely guy and he and Our Lady J got on like a house on fire.
"They have eaten out together and been to parties. They have become quite close."
The two met during Daniel's Broadway run in Equus — which ended in February — in which he famously appeared [email protected]
Daniel, who returns to screens in Harry Potter and the Half-Blood Prince in July, raved about an Our Lady G gig during an appearance on US TV. He called it "awesome".
The drag queen boasted about their latest meeting on a Twitter site, writing: "Just had delish meal w/Dan Radcliffe."
Comments
comments