Daniel Radcliffe is bored of being mistaken for Britain's Prince Harry.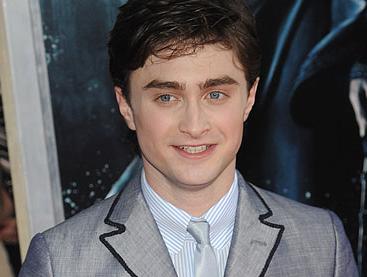 The "Harry Potter" actor has revealed people in foreign countries often mistake him for the flame-haired royal because he is so well spoken.
He explained: "I've never hung out with Prince Harry. I've not met him and I don't know any of his friends. This is the distinction other countries need to make about England. There are levels of posh. I am posh and middle-class, absolutely, but he's on another echelon of posh. I'm certainly not in his circle and I would probably not come across anyone in his circle."
Daniel, 19, thinks the mix-up might be due to his character in the boy wizard movie franchise sharing a name with the 24-year-old royal.
Meanwhile, Daniel Radcliffe recently said at the premiere of Harry Potter and the Half-Blood Prince: "I just want to keep working. I've got a couple of things planned, and I'm really hoping that they come off."
One of those projects the young star's attached to is The Journey is the Destination, which he revealed: "should be great… "It's a true story about a guy called Dan Eldin, a war photographer who was killed in Somalia."
And will Daniel, who raised eyebrows by baring it all on Broadway in Equus, be returning to the Great White Way anytime soon? "Absolutely," he added. "Hopefully I will be back in the next few years. I'd love to do something in the States again."
Comments
comments