Jennifer Aniston is dressed for work and all smiles as she heads to the New York City set of The Bounty on Saturday (July 11).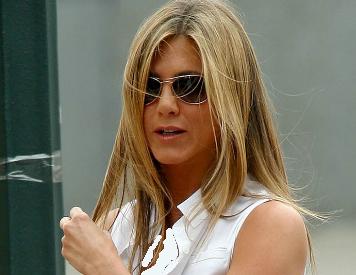 The trailer has been released for her new romantic drama, Love Happens, out September 18.
Synopsis: A widower's (Aaron Eckhart) book about coping with loss turns him into a best-selling self-help guru. On a business trip to Seattle, he falls for a woman (Aniston) who attends one of his seminars, only to learn that he hasn't yet truly confronted his wife's passing.
Meanwhile, Jennifer Aniston was previously spotted ash she put her hands up while filming The Bounty with Gerard Butler in NYC today. It looks like things got a little ugly with a turned-over SUV, handcuffs, and a gun involved. She and Gerard have been hard at work for a few weeks now, but it looks like the drama is escalating both on set and off for Jennifer.
Comments
comments