Danielle Lloyd, who was sporting G-string bottoms, was spotted on a beach in Abu Dhabi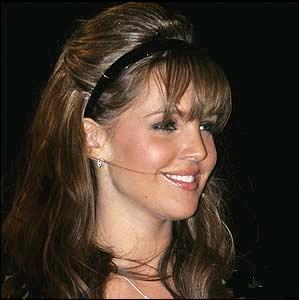 The "Celebrity Big Brother" star looked toned and tanned as she posed on the sand. At one stage she put on a top—a string one with big holes in, obviously.
An onlooker revealed, "Danielle looked absolutely scorching. At one point her thong got caught up in her top and it needed a bit of untangling. Everyone knows Danielle for her famous chest. But she also showed she's a top beach bum too." You could see her pictures here and here.
The 23-year-old model, who was in the United Arab Emirates, joined other celebrities for the opening of a new Embassy Club.
Comments
comments