Danielle Lloyd, who wears a yellow bikini, is launching "Ski Republic" ski gear in London.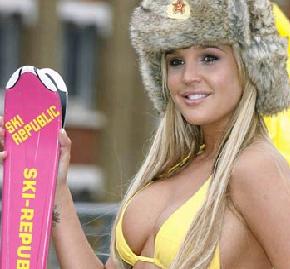 The English lingerie model braved the cold by wearing a hot bathing suit to launch ski equipment. You could see her bikini pictures here.
Her stunning outfit matched the yellow tank behind her as she posed holding ski equipment.
Comments
comments