Sarah Harding has given a radio D.J. more than what she bargained for when she stripped off live on air.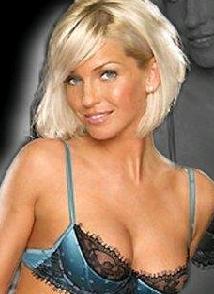 The "Girls Aloud" star surprised the staff when she whipped her trousers down and yanked her top up during an interview with radio station Clyde 1.
The blonde beauty did the stripping to reveal the injuries she sustained horse rising for her new television show to the show host Suzie McGuire.
The stunned DJ revealed, "Before I knew it her jeans were pulled down and her top lifted as she showed her bruised bottom and back."