Aussie pop star Dannii Minogue has lashed out at music mogul Simon Cowell for making her stint on British talent show THE X FACTOR a living hell.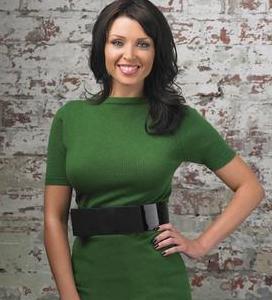 The singer, who is reportedly facing the axe from the hit show, has revealed she and program boss Simon Cowell have had a long-running feud and he's a worse diva than recent show guest Mariah Carey.
But Dannii Minogue has set the record straight and says that Simon Cowell has assured her that there will be a job for her next year.
The singer explained: "This year has been very emotional and I admit I've struggled to deal with it all, especially with Simon, who is the biggest diva on the show."
She continued: "I guess Simon and I don't talk much any more, definitely nothing like last year, when I was next to him on the panel and was also the new girl. He moved me away from him… It is a snub but I'm fine."
Ironically, another X Factor regular, Sharon Osbourne, believes Simon Cowell only hired Dannii Minogue because "he fancied her".
Comments
comments