Jessica Biel plays a role of a stripper trying to earn money to care for her terminally ill son in the "Powder Blue".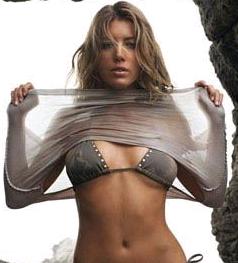 The actress will show her breasts and butt in the new film. The sexy actress, who stars alongside Oscar winner Forest Whitaker in the movie, recently confessed she is worried about her dad and brother seeing her strip on screen.
According to a report, the movie focus around four troubled people who come together on Christmas Eve. Liotta plays an former con who has been released after a 25-year stretch and reaches out to his long-lost daughter, who is played by the lovely Biel.
The actress previously revealed, "I definitely worry about how my family would react. You can't help thinking about your dad or brother seeing something. I don't have to be fully naked for the movie. I haven't decided exactly about the nudity. It's a tough one. I'm considering it but it's a very scary thing to do."
Comments
comments