Dave Grohl has branded Paris Hilton a "disgusting, rich, lazy party sl*t". The Foo Fighters frontman finds the socialite"offensive" and hopes his daughter will grow up to be a more grounded person than her.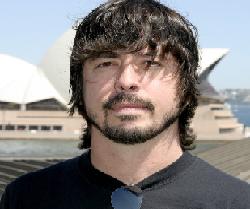 He revealed, "Paris is f***ing lame. She's more offensive to me than anything. She's a total, raging, disgusting, rich, lazy party sl*t. I pray that my daughter will not turn out like her."
The rocker has a one-year-old daughter, Violet Maye, with wife Jordyn Blum. Grohl fell out with Paris years ago after the musician claimed the reality TV star "put on the full princess attitude with her nose in the air."
Dave Grohl has a habit of speaking his mind about celebrities he isn't fond of. The former Nirvana drummer recently claimed he hated Courtney Love, the widow of his late bandmate Kurt Cobain, more than anyone in the world.
He added, "There are a lot of people that I've been angry with in my life, but the one that's most noted is Courtney. So it's pretty obvious to me that those correlations are going to pop up every now and again. I still remain a little secretive about it all."
Comments
comments