Jennifer Aniston was spotted strode confidently on the sets of her new comedy film "He's Just Not That Into You".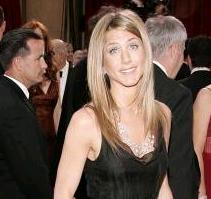 The actress was wearing a white cashmere wrap cardigan, sunglasses, jeans and brown 'Ugg' boots with her famous hair blowing in the wind.
The former "Friends" star, who advertises for "Smart Water", ordered a crate personally delivered to her movie trailer whilst filming.
The film set in Baltimore is focused on challenges of reading or misreading human behavior. It additionally stars, amongst others, Scarlett Johansson, Ben Afflec, Jennifer Connelly and Drew Barrymore.
Comments
comments