Is it possible for David Archuleta to make an appearance with Zac Efron and Vanessa Hudgens? A report indicated that Disney is in the process of getting a cameo of the American idol runner up for the big screen movie "High School Musical 3". It seems like a pretty shrewd move by Disney to try David Archuleta for the film but can they pull it off?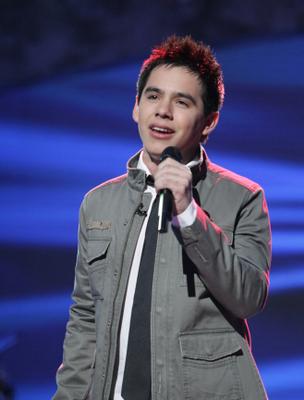 According to report, David Archuleta is "up for grabs, and Disney's grabbing the cute-as-a-button "American Idol" finalist for "High School Musical 3: Senior Year" if they win the behind-the-scenes battle that's raging with Fox, which has first dibs on David and an ironclad contract for his "American Idol" tour this summer, which is just when Disney needs him for "Musical."
It will be a tough fight because of David Archuleta's tour obligations, plus potential "American Idol" recording negotiations with American idol judge Simon Cowell's company, but insiders say the tricky deal just might be worked out because Disney, Fox and Simon Cowell recognize the fantastic cross-promotion that could generate big revenues as David would bring in a slew of tween fans to the film.
The conclusion: "Perfect-Disney-type David needs just a couple of weeks leeway to shoot his "Musical" role – basically, a cameo quickie and the smart money predicts David Archuleta fans will be raving for him on tour and on the silver screen."
Comments
comments