Jamie Lynn and Casey Aldridge should be blissfully happy with their baby due soon and plans to marry but instead, the two are constantly fighting, say sources.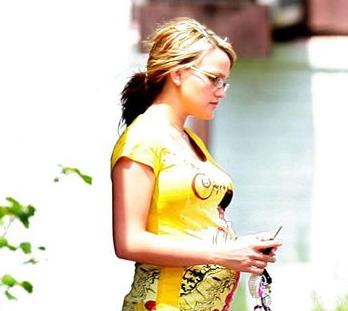 The celebrity couple is battling over everything from what to name the baby to what kind of wedding they'll have, a report claimed.
According to the report The "Zoey 101" star wants to name the baby girl "Cailynn" (pronounced Kay-Lynn) and Casey wants "Cassie", a derivative of his name, according to an insider. "Their ongoing battles have taken their toll on Jamie Lynn and have pushed her to a near-breaking point," the insider spilled to the magazine.
And what about those baby photos? According to the report Jamie Lynn Spears' most recent wave of fighting with Casey, 19, centers on agreeing on a wedding date.
The source revealed, "Casey wants to marry Jamie Lynn before the baby is born so he can have some control over the rights to the baby's first photos that will be sold. He wants to be in on any money deals that are made by Jamie Lynn and her mom."
The first news of the pregnancy was a blockbuster report from OK! Magazine and one would think that they have the baby pictures deal sealed up. Once the little one is born it will be interesting to see who gets the snaps.
Comments
comments