The seventh-season runner-up on "American Idol," David Archuleta arrives at Tempe's Marquee Theatre four months after hitting the Billboard album chart at No. 2 with his first album.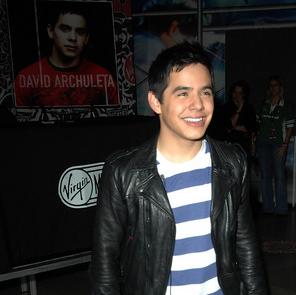 Here's a look at Archuleta's post-"Idol" career and what some other veterans of the show have been up to:
David Archuleta
What is it with this kid and coming in at No. 2? Not long after finishing second on "Idol," Archuleta dropped his debut single, "Crush," which soared to No. 2 on Billboard's Hot 100. Then, in mid-November, the singer's self-titled debut checked in at No. 2 on Billboard's album chart at No. 2. That's one spot higher than the guy who beat him, David Cook, although it should be noted that Cook's album quickly went platinum, while Archuleta's was still in the 600,000 range as recently as February. And it's doubtful Archuleta's second single, "A Little Too Not Over You," will help much. In its eighth week on the Hot 100, it struggled on to No. 54.
Other Idol updates:
David Cook
A week after winning "American Idol," Cook earned his spot on a 21st-Century Trivial Pursuit card as the only artist ever to have 11 singles hit the Billboard charts the same week. His first post-"Idol" album, recorded with Green Day's producer of choice, Rob Cavallo, was preceded by the breakthrough single, "Lights On." Cook is currently on tour without an Arizona date in sight.
Jordin Sparks
Glendale's own joined the ranks of the platinum Idols when her debut album earned that honor in December. Since then, she's sung at more sporting events than we can name, performed at one inaugural ball and attended the Grammy Awards, where her nominated single, a duet with Chris Brown, did not win, preventing Sparks from having to accept on his behalf.
Kelly Clarkson
This could be her best year yet. She's coming off a record-breaking trip to No. 1 with the somewhat ABBA-esque "My Life Would Suck Without You," and she dropped her latest album, "All I Ever Wanted," on March 10. Look for it to be among the biggest-selling albums of the year.
Comments
comments