After American Idol winner David Cook announced that his older brother died on Sunday, his fellow Idol finalist David Archuleta sent his sympathies.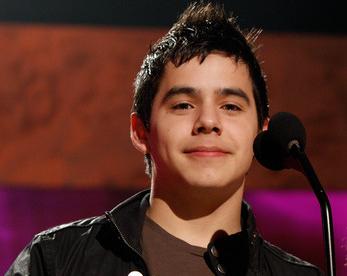 "It really struck me when I heard about the news of Cook's brother," Archuleta said in a statement Monday.
Adam Cook, 37, died after an 11-year struggle with brain cancer, and the singer shared the news with fans at the 12th Annual Race for Hope 5K event in Washington D.C., Sunday. (The rocker was the event's honorary chairman, and his team raised more the $97,000 for the cause.)
"I know they had been struggling with it for a while, so my heart really goes out to them," Archuleta continued. "It's so admirable the way he's handling it though, and it's amazing to see him there as an example for millions of other people who have also been affected the same way he and his family have."
Archuleta, who came in second place during the Fox show's seventh season, told Us that he hopes Cook will get through this difficult time.
"I'll be keeping him in my thoughts and prayers, and hope the Cook family stays strong," he added.
Comments
comments