He's out of the hospital, but Casey Aldridge must now deal with the legal implications of his recent truck crash.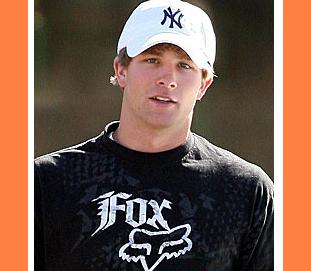 Alridge, 20, who was better known as Jamie Lynn Spears' boyfriend and the father of their baby daughter, 10-month-old Maddie, was charged with careless operation of a motor vehicle, a violation of Louisiana Revised Statue 32:58 after he drove off a road into a ditch and flipped his F-250 pickup truck on April 26.
According to Louisiana criminal attorney Lester Gauthier, who is not involved with the case, Aldridge will face a fine of no more than $175 and/or imprisonment for not more than 30 days.
"A typical sentence might be the fine plus court costs," says Gauthier. "He may not have a prison sentence. If he is given a prison sentence, it likely will be suspended." The suspension, he explains, would not be enforced if conditions – such as a driving course – are complied with and he does not get into further trouble during the probation.
"[Aldridge's] license would probably not be suspended," adds Gauthier, and the teen may not even need to appear in court. "With the court's permission, an attorney could appear for him. He could pay the fine and not have to appear."
The police report states that of the four passengers in Aldridge's truck – Dustin Havard, Cody Jenkins, Charles Knapp and Eric Estes – two were ejected along with Aldridge when the vehicle rolled over. Which, Gauthier adds, could affect the outcome: "Certainly an accident with injuries would be considered more serious than simply running off the road into a ditch."
Comments
comments