Talented teenagers are taking over America, and not just on shows like American Idol – AI alum David Archuleta has signed on to be the new face of DoSomething org, along with the Dunkin' Brands Community Foundation, to help willing teenagers make a difference in others' lives with disaster relief.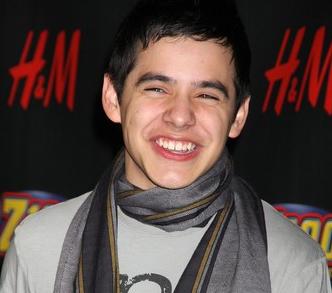 David Archuleta revealed: "I know as well as anyone that teenagers have the power to do something. So I'm genuinely excited about this cause and organization. When I heard about the opportunity to get involved with DoSomething org, I jumped at the chance. Thanks to this program, when a disaster strikes, teens will be part of the relief solution."
The program will help teens take action with ideas and guides, as well as a weekly $500 grant program to help them start their own programs and a Disaster Relief Bootcamp for teen leaders running disaster relief projects.
Comments
comments