The chilly weather did not stop Jennifer Aniston baring her flesh at the London premiere of her new movie "Marley & Me".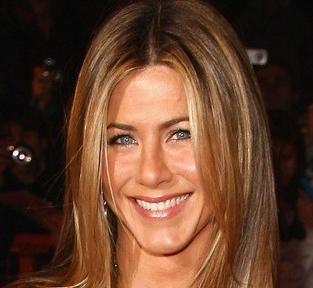 Despite plunging temperatures in the capital, the stunning actress hit the red carpet in a strapless sky blue Burberry dress in Leicester Square, watched on by hundreds of screaming fans.
She was joined by her co-star Owen Wilson and the pair put on a platonic display of affection as they huddled together and posed for photographs, perhaps in a bid to keep warm.
Eventually the former Friends star put on a black jacket, clearly having had enough of the cold British weather, as hundreds of autograph hunters shouted and whistled.
She teamed her look with a gold chain while Owen cut a dash in a black suit and trainers.
During the filming of the movie, the pair were rumoured to be dating, but it turns out they are just very close friends.
Owen is now back together with Kate Hudson while Jennifer is in a rollercoaster romance with on/off lover John Mayer.
Speaking on the red carpet, Jennifer put the success of the film down to 'the simplicity of it and the realness'.
She revealed: "The characters that are portrayed are beautiful."
Asked about any canine misbehavior on set, Owen responded: "There was one scene where he kind of lifted his leg and he wasn't supposed to."