David Archuleta will ask Miley Cyrus to team up with him in a single called "I Wanna Know" when he makes a cameo in TV series "Hannah Montana".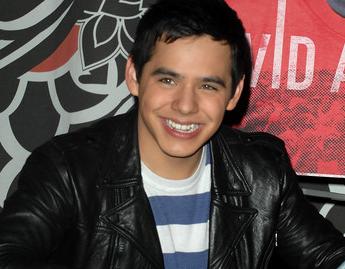 The "American Idol" runner-up will make a duet with Miley Cyrus when he guest stars in TV series "Hannah Montana" later this season. Portraying himself, he will be seen coming to town and asking Miley Stewart to collaborate with him in a song called " I Wanna Know".
In regard of his appearance with Miley in the Disney Chanel's TV series, David claims it as "a real fun episode" and "a really funny too." He also praises Miley saying, "She's cool and has a strong personality."
Up to date, there is no word on when David-guest starring episode in "Hannah Montana" will be aired.
In related news, David Archuleta has been tapped to perform at the Stephens Performing Arts Center in Pocatello on March 23. The following day, the runner up of "American Idol" season seven will sing at the Burns Arena in St. George.
Comments
comments