Robert Pattinson walked solo around the downtown Vancouver on Monday, March 9.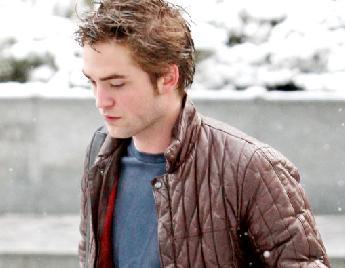 Wearing a brown leather jacket and black jeans, the "Twilight" leading actor was seen making his way through a snowy morning.
The British hunk is in town to film "The Twilight Saga's New Moon", which begins shooting March 23. His co-stars Taylor Lautner, Kristen Stewart and Nikki Reed were spotted hanging out in Vancouver on March 8.
Robert Pattinson, who plays hunky vampire Edward Cullen in the movie, earns high praise from her female cast mates.
Nikki, who plays Rosalie Cullen, described Robert Pattinson as she revealed: "He's really talented, really smart. He's really musical, he's an intellectual…I don't know if anyone even knows that side of him."
Comments
comments