The "American Idol" runner-up David Archuleta will have close supervision as he hits the road for the summer's American Idols Live! Tour.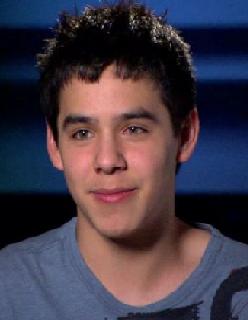 His father Jeff, who had his backstage privileges revoked in the final weeks of "American Idol", will be on the tour bus with his son and the other top five guys.
The 17-year-old singer revealed, "I forgot about that" after fellow "American Idol" Carly Smithson asked Michael Johns if anyone on the guy's bus snores.
Michael Johns quipped, "Just your dad," during the L.A. press day for the Pop Tarts presents American Idol Live! Tour 2008, which kicks off in Brooke White's hometown of Glendale, Ariz., on July 1.
Carly Smithson joked, "We don't have dancers on the tour so we are utilizing Jeff Archuleta as our break dancer at the end. He came in with his hat all bent and this big T-shirt on and he looked all like street kid!"
But David Archuleta also explained that his parents will mostly likely switch off when and where they can.
The "American Idol" champ revealed, "I think they're going to trade when we go to Utah. If she has time, you know it's all a matter of how things work out, because she has the other four kids to look after, and they all want her… It'll be quite the experience."
Comments
comments