Robert Pattinson, who's set to reprise his 'Twilight' role of vampire Edward Cullen opposite Kristen Stewart's Bella in 'New Moon', has admitted that he's excited about filming the scenes where he ends their relationship.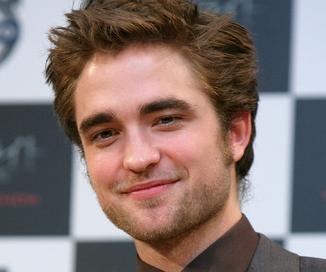 When asked what he is looking forward to about the sequel, Robert replied: "The scene where we temporarily break up. On one hand, it's completely impossible. And on the other, it sets a very different tone to the series. I think it will be good."
The Hollywood hunk also spoke about working with new helmer, Chris Weitz, on 'New Moon', insisting he is expecting an "impressive" end result, reports The China Daily.
He continued: "I think there's going to be some continuity, but it's weird, because they are shooting it in a different city than the first film. I've talked to Chris a bit, but we've only talked about my character; I haven't really talked about the whole look of it. But Chris is great with visual stuff, so it should be pretty impressive."
Meanwhile, Robert Pattinson revealed that he might be releasing an album.
Rob said: "I might make an album but not through a record company or anything. I'd like to do something independent. I don't care if people buy it or not. I'd just like to have it just for myself so I can work with good musicians and stuff."
Rob hasn't written many songs in the past but would probably pen a few for his album.
He added: "All my friends are musicians in London. They're very talented. My best friend wrote one of the songs on the soundtrack with another friend of mine, this guy Marcus Foster who did Bobby Long. I went to school with Marcus. He taught me how to play guitar and stuff. He's an amazing writer and singer and I thought to help somebody out. I've got nothing to lose."
Comments
comments