Los Angeles Galaxy fans hold up signs discouraging David Beckham #23 before the Major League Soccer match against AC Milan atThe Home Depot Center on Sunday (July 19) in Carson, California.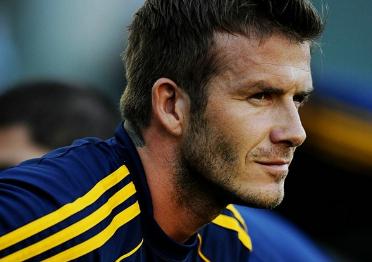 The 34-year-old soccer player was booed more than cheered throughout the game. Here are what some of the signs read:
– Go Home Fraud 23
– 23: Repent
– Here Before, Here After, Here Despite 23
– Commitment ≠ Part Time Player!
– Hey 23, Here Before You, Here After You, Here Despite You, Make Us Forgive You
Becks missed the first half of the MLS season while he was on a five-month loan to AC Milan.
Comments
comments