Salma Hayek, who previously laughed off lesbian confusion, admitted that she is addicted to breastfeeding.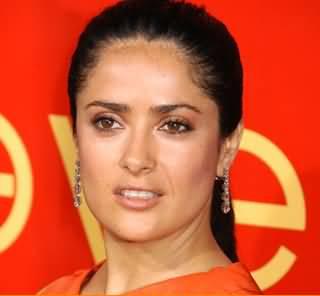 The "Frida" actress, who gave birth to daughter Valentina in September 2007, has revealed she can't bring herself to stop breastfeeding.
She revealed: "I'm like an alcoholic. It is like, I don't care if I cry, I don't care if I am fat, I am just going to do it for one more week, one more month, and then when I see how much good it is doing her and I can't stop. It is a very powerful thing, you know."
The 42-year-old beauty has also confessed breastfeeding is very painful and dismissed claims it helps mothers shed their post-pregnancy weight.
The actress added: "Let me tell you it is tough. You don't know what pain I am in after two hours, how difficult it was at first. And by the way, the myth that says you lose all this weight when you breastfeed? That is so not true! It's like, please, will everyone stop telling me I look really well."
Comments
comments