David Beckham, a soccer star, has turned down an appearance on "The Simpsons". It is because the creators made fun of an alleged affair.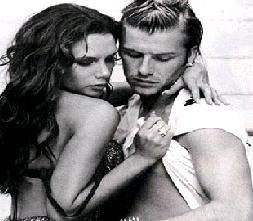 The sports star was rumored to have cheated on wife Victoria with his personal assistant Rebecca Loos following his move to Spanish soccer club Real Madrid in 2004.
The affair was mocked by the popular animated family show during an "alternative Christmas Speech on British TV network Channel Four the same year – a move that upset the Beckhams.
Creator Matt Groening revealed, "Beckham didn't want to take part, but never mind."
During the Christmas Speech, Marge Simpson compared her relationship with husband Homer to that of Victoria and David, telling viewers, "Our union is as solid as the union between your David and Posh Spice. Oh, he did that? With his assistant? That's so sad, Ok, moving on."
British monarch Queen Elizabeth II makes an annual speech broadcast on the BBC on 25 December, with Channel Four airing a simultaneous alternative message.
Comments
comments