Winona Ryder, who met the actor on the set of 1990 film 'Edward Scissorhands' and was engaged to him for around three years, has revealed her dad Michael Horowitz forbid the pair from tying the knot. It is because she was only 17 at the time.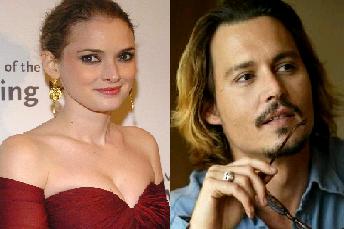 In a joint interview, her father recalled, "They were the hottest couple in the US at that time, like Brad Pitt and Angelina Jolie are now. They were cool."
She interrupted, "But you stopped a wedding."
To which Horowitz replied: "We loved Johnny but you were 17."
Winona Ryder, now 35, split from the actor in 1993.
During their relationship the 'Sweeney Todd' actor had a tattoo etched onto his arm that read "Winona Forever".
However, after their separation he had the body art changed to read "Wino Forever".
Comments
comments