After a maid found David Carradine's body in a closet in his Bangkok hotel room, police called it a suspected suicide. But the actor's manager refuses to believe it.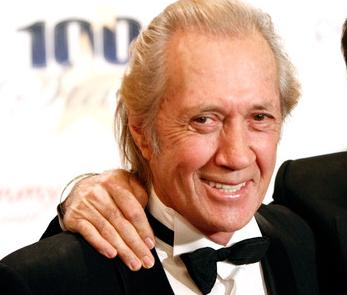 "I can tell you 100 percent that he would have never committed suicide," Tiffany Smith, who along with Chuck Binder managed the Kill Bill star, tells PEOPLE. "He was too full of life."
Carradine, 72, was in Thailand filming the movie Stretch when his nude body was discovered Thursday morning. The body was in a sitting position, with a yellow rope wrapped around the neck and attached to a closet bar, said police Col. Somprasong Yentuam, chief of the Lumpini area station. "We believe that Mr. David committed suicide but it is suspicious," said Yentuam.
Although Carradine had spoken openly of his past battles with drugs and alcohol and thoughts of suicide, his manager says the actor had been in good spirits, eager to work on the current film and three more lined up when he returned to the United States.
"We are not saying it's an accidental death because we don't know," says Smith. "Right now we are just letting everyone know that it's under investigation and we'll see … I just know he didn't do this to himself."
The actor's family was stunned by the news. In a statement, Carradine's niece, actress Martha Plimpton, expressed the family's sense of loss. "My Uncle David was a brilliantly talented, fiercely intelligent and generous man," Plimpton said.
"He was the nexus of our family in so many ways, and drew us together over the years and kept us connected. I adored him as a child, and as an adult I admired and respected him. We will all miss him terribly."