High School Musical star Vanessa Hudgens isn't planning on moving in with her boyfriend Zac Efron just yet, she has revealed.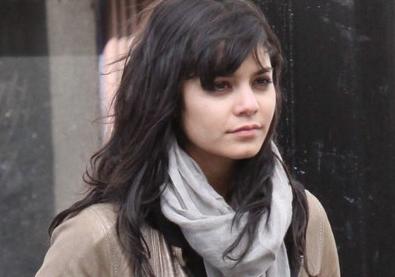 Vanessa, 20, has been dating Zac, 21, for the past three years and has recently bought her own house in LA's Studio City district.
Asked if she is planning to move in with Zac, she said: "I'm young, I should have my own place. I think that everybody should buy their own home on their own." Vanessa also talked about the images of herself [email protected] that were leaked onto the internet in 2007.
She said: "It happened and it's stupid and it sucks, but it's a thing of the past."
She added: "I've got to live up to my faults. It is what it is. I think, as an honest person, you should always be truthful and try not to do bad things because then you won't have to admit to them. "But you choose your own path."
Meanwhile, Vanessa Hudgens keeps herself warm in her brown leather jacket as she strolls through the streets of Montreal, Quebec on Wednesday afternoon (June 3).
The 20-year-old actress, who is in town to film Beastly, made a quick stop at Starbucks and also stopped by Ogilvy department store, where she picked up a new bottle of perfume. Vanessa was also seen with a realtor, looking for a summer apartment in the historic Old Montreal district.
Also spotted was Vanessa's "Beast," Alex Pettyfer leaving the film studios.
It was just announced that Mary-Kate Olsen would join the cast of Beastly as Kendra, the witch.
Comments
comments