David Cook, the winner of last season's American Idol has announced tour dates for his first-ever solo headlining tour. He will use the tour to promote his debut self-titled album, which was released in November.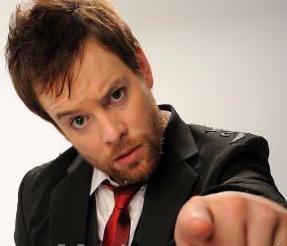 The "American Idol" champ revealed: "I'm more than excited to hop on the road and support this record. This tour represents both a new beginning and a return to form for me."
David Cook will kick off "The Declaration Tour" on Feb. 13 in Tallahassee, Florida, and will continue nationwide. He previously headlined the American Idol Season 7 tour but anticipates this one to be more laid-back, as he will play both major venues and various college campuses.
He continued: "We're all ready to pour whatever blood, sweat, and tears that we can muster into making this show, and every show from here on out, an experience. Part of that experience is bringing back this college tour idea. There's something inherently nostalgic about playing college shows. So many amazing acts used to do it, so it's nice to be able to bring that ideal back, in some small way."
He added: "Besides, touring on a bus beats what we used to do, which was cram five guys into a seven-passenger van for one show, 13 hours away."
For a full list of U.S. tour dates, check out David Cook's official site.
Comments
comments