Jennifer Aniston is just not that into Playboy as she reportedly has turned down an offer to pose nude for the magazine though she's been offered a $4 million compensation.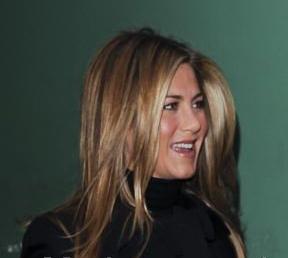 Greater than that, Playboy boss Hugh Hefner also offered her a bonus for sales that will earn her up to $10 million.
According to report, Hugh Hefner approached Jennifer Aniston after he saw her nude pics on GQ magazine's January 2009 issue, in which she wore nothing but an appropriately placed necktie.
The Playboy boss reportedly said of Aniston's GQ pics: "This looks like the cover of Playboy. I'm much impressed by Jennifer. Is it just me or is Jennifer Aniston getting hotter? … Never seen her in this light before."
Despite the high-priced offer, Jennifer Aniston has been said to have no intention to bare her body again. No comment just yet from the actress herself regarding the report. Her people also have yet spoken about that matter.
Right now, the actress is waiting in anticipation for the U.S. release of her latest big screen flick, "He's Just Not That Into You," which will hit the theaters on February 6.
Meanwhile, Jennifer Aniston revealed she knows exactly what dating advice she'd tell herself today if she could go back in time.
She said: "Never order a cherry tomato! I was on a date with this guy … there was a cherry tomato and he bit into it and it was all over my white dress. So that was just one side note. No cherry tomatoes!"
It's still not easy for Jennifer Aniston to date these days due to constant scrutiny.
She added: "It's not fun. You could end the date and shake hands with them and realize it doesn't work, and all of a sudden you're a new couple."
Comments
comments