Brad Pitt's parents want him to dump partner Angelina Jolie — and have urged him to get back with former wife Jennifer Aniston, it has been claimed.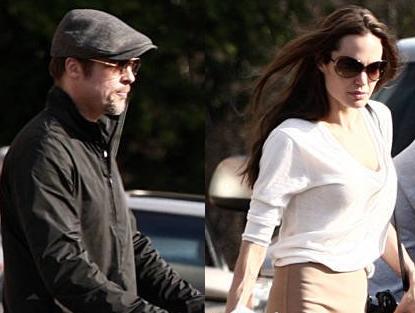 The actor's mom, Jane Pitt, is said to dislike Jolie; and feels the only way her son can lead a normal life is to leave the "Changeling" beauty, with whom he raises six children.
"[Brad's parents] sat him down and basically told him she's trouble and no good," an insider said. "They urged him not to bring her to Cannes. Brad's mother Jane is sick about what's going on and has not been able to sleep well.
"Jane would like nothing more than for Brad and Jen to reunite."
Pitt is said to be back in contact with Aniston, who he divorced in 2005 after five years of marriage.
Comments
comments