"American Idol" winner David Cook recently talked to People about dating and his life since the show ended a few weeks ago.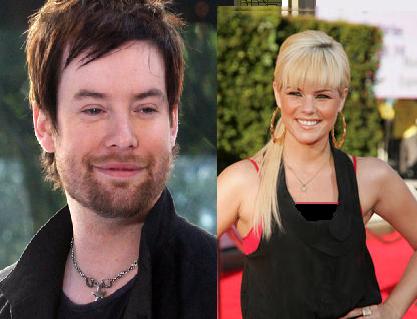 The 25-year-old, who always tried to be gentleman on dates, revealed, "I'm very much a hopeless romantic. I still kind of believe in movies."
He also said that he would eventually love to have a family of his own, but that he's "got the world to learn" first.
The rocker caught attention after dating "American Idol" alum Kimberly Caldwell on live national TV. He continued, "I didn't really think it through or I would've realized that everyone would be asking me about it. I can tell you this: I won't be asking anyone out on TV again. We went on a date. It was nice. We'll see what happens."
On how his life has changed the past few months he added, "It's hard not to feel like your existence has shifted. I'm just a goof who got lucky."
Meanwhile, the American Idol producer Nigel Lythgoe said that David Cook, could be "enormous for a long time", but only if he gets a personality first. In the interview, the American Idol producer revealed, "He can certainly sing – and I'd like to see a bit more personality when he's singing." In fact, Nigel Lythgoe continued both of this season's finalists, David Cook and David Archuleta lacked on-stage charisma.
David Archuleta revealed, "And that was the only thing that I think our finalists lacked a little bit this year, was more charisma."
Nigel Lythgoe continued David Cook has the potential for success to rival that of Idol alum Chris Daughtry. He suggested that both of the Davids use their summer "American Idol Live" tour to add a spark to their performances.
However, David Cook is already experiencing success. His first single, "The Time of My Life," debuted at No. 3 on the Billboard Hot 100 chart this week. Tickets for the tour, which begins July 1, are on sale now.
Comments
comments