David Cook has performed a handful of concerts since the death of his brother Adam, less than a week ago. But on Friday night, things got tough for the "American Idol" singer in Ohio.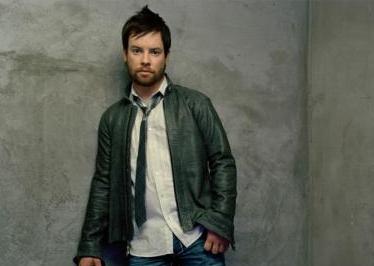 Emotions hit the singer at several points during his Akron, Ohio show, and he left the stage while performing, "Come Back To Me," according to a report.
The "Idol" winner left the stage during the song and was seen in a hallway with his hand to his face, while surrounded by his bandmates, a report indicated.
After returning to the stage, David revealed: "It's been a hell of a week. It's good to be here tonight."
David's brother Adam, 37, lost his battle with brain cancer last week, and things have been rough on the singer, according to Ryan Star, who is on the tour.
"It has been a long road for David, and we've seen how tough it has been on him," Ryan said.
At one point during last night's show, David stopped a slow song, saying: "It's gonna be tough for me."
"Hold on," he continued. "I'm sorry. Do you mind if I sing a different song."
But the fans were there to support the singer. According to the report, several attendees brought cards and flowers to console him over his loss.
Comments
comments