"American Idol" winner David Cook is continuing to enjoy the perks his big win brings — he threw out the first pitch today at a New York Mets game.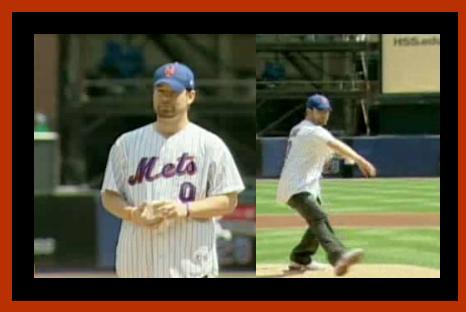 "American Idol" champ, who was sporting a beard, revealed of the experience: "I'm a huge sports fan, a big baseball fan and so to be able to do anything like this is always really cool."
David Cook was invited to Shea Stadium by Mets third baseman David Wright, who founded the David Wright Foundation. David Cook revealed: "David [Wright] actually reached out to me towards the end of the ["American Idol"] season, really wanted to try to help out to get my older brother out to the finale and stuff, really reached out and he was cool, and then reached out very recently to invite me out today."
David Cook's older brother has been battling a brain tumor.
Comments
comments