Beside making a live performance along with Lady GaGa, David Cook will also return to "American Idol" stage on April 1 to debut a sneak peek of his "Come Back to Me" music video.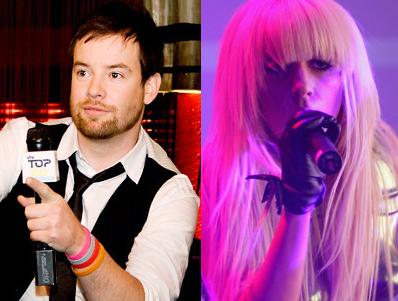 David Cook and Lady GaGa both have been booked to make live appearances at result show of "American Idol" on Wednesday, April 1. David Cook is set to sing his new single "Come Back to Me", while Lady GaGa is scheduled to delivered her smash dance hit "Poker Face".
In addition to performing, David Cook is also teaming up with AT&T to debut a sneak peek of his highly-anticipated music video for "Come Back To Me". The sneak peek will be aired during a commercial break of the FOX's reality singing competition on the same day at 8 P.M. ET/PT.
After the 30-second preview, fans can watch the full-length David's new video for 24 hours exclusively on AT&T platforms. AT&T wireless customers can get a link to watch on their mobile phones via AT&T Cellular Video (CV) by texting "COOK" to "8008", while AT&T U-Verse customers can access it through their Video On Demand (VOD) menu. All fans can watch the video online on music.att.net
"Come Back to Me" music video is directed by Gavin Bowden, the same man who helmed Red Hot Chili Peppers, Lifehouse and Jason Mraz's videos. Filmed at LAX airport in Los Angeles on Thursday, March 5, it will have Sarah Roemer landing the part as David's love interest. In the meantime, the video can be peeked through the following on-set picture.
As for Lady GaGa, she has been touring across America to promote her debut album "The Fame". Her next stops include California, Florida, Georgia and many other cities. She is also scheduled to headline an event dubbed Live at the Marquee in Dublin on July 1. More details on her upcoming shows can be found on her MySpace.
Comments
comments