For his older brother, David Cook did what he does best. He wrote and sang a song. It's called Permanent.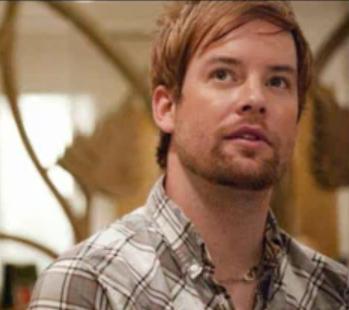 "And I think that song," Cook told IdolChatter in a phone interview last week, "is gonna be a cornerstone song for me."
Adam Cook, 36, fought brain cancer for 11 years before he passed away last May 2. Prior to his passing, David had composed and recorded Permanent for Adam.
"I thought it would be difficult to write it cause I never really thought about it before," Cook said. "But it was surprisingly easy. The music kind of fit a vibe and I was in a great position cause all I seemed to have to do was put it on paper and not even think of anything else."
David was on tour last May when his brother died. Adam never got to hear David sing Permanent on stage.
"I did not get to sing it for him," David said. "He was never able to make it to a show with the condition he was in.
"But I do know that the record version was played for him a few times."
The song itself is not off the Cook playlist entirely, but he doesn't do it often.
"We haven't done it in awhile," David admitted. "I didn't want my brother's passing to overshadow what the band, the crew, the label are here for and that's to make the record successful.
"I know my brother wouldn't want it (Permanent) to take away from that. We'll play the song again, I'm sure, but we'll give it a little bit of time."
David still champions the cause of brain cancer research. On the finale of his year's American Idol he sang the song and it's available on iTunes with a portion of the sale of it put toward brain cancer research.
Following are the lyrics to the song (and a link to a video of it) David wrote for Adam:
PERMANENT
Is this the moment where I look you in the eye?
Forgive my broken promise that you`ll never see me cry
And everything, it will surely change even if I tell you I won`t go away today
Will you think that you're all alone
When no one's there to hold your hand?
And all you know seems so far away and everything is temporary rest your head
I'm permanent
I know he's living in hell every single day
And so I ask. oh. God, is there some way for me to take his place
And when they say it's all touch and go I wish I could make it go away
But still you say
Will you think that you're all alone when no one's there to hold your hand?
When all you know seems so far away and everything is temporary, rest your head
I'm permanent
I'm permanent
Is the moment where I look you in the eye?
Forgive my promise that you'll never see me cry
Comments
comments