David Cook kicks off his first post-"American Idol" trek today, but he is already thinking about the end of the jaunt and his hometown stop.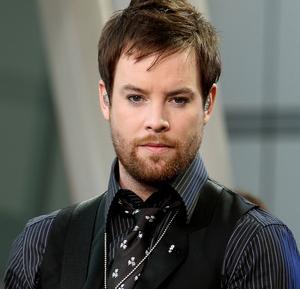 David's tour will stop on April 22 in his hometown of Kansas City, MO, at the Ameristar Casino, a date which sold out recently in just six minutes.
The "American Idol" Season 7 winner revealed: "I'm floored. I don't even know what to say. The support I've just got from everybody, especially back home has just been amazing and I can't wait to go home again."
While there are three months of tour dates to go before David and his band roll into the Missouri stop, he is already thinking of ways to make the upcoming homecoming gig special.
He continued: "We're working on some things but we've got a little bit of time, so hopefully we can put something really cool together."
While life on the road playing shows most nights leaves little time to watch the current season of the show which catapulted David to fame, he admits he is still trying to keep up remotely.
He admitted: "I've watched some episodes. I've DVR-d all of them. And what I haven't seen I plan on watching."
But as for contestants he thinks will make it to the final few rounds, David is tight-lipped.
He smiled and added: "I'm keeping 'em close to my vest. I have my favorites that I've seen so far, but I want to catch everybody before I make my decision."
Comments
comments