David Cook, who is the recent "American Idol" winner, comes across as the big brother on tour. Maybe it's because he came out on top, or maybe it's just his nature, but Cook shows no signs of competition — not even the friendly kind.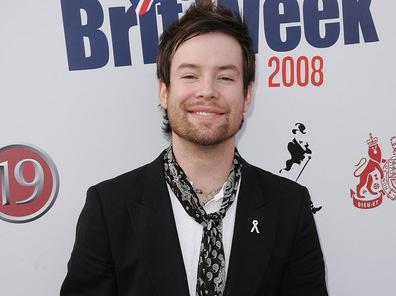 The American Idol champ revealed: "The pressure has always been on myself and the importance to withstand long after the tour is gone."
On the "American Idol" runner-up, the singer explained: "David (Archuleta) and I aren't the same artist. He's more pop and R&B. Comparing us, for lack of a better term, is like comparing apples and oranges."
During the transition from the show to the tour, the greatest difference for David Cook has been taking time to write his own music.
David Cook added: "I didn't write on the show because I had no time, but I really want to open up and be honest as a songwriter. The best analogy I have is to compare it to a game of poker. I have five cards, I've shown three, but I still have two left."
He also wrote a message on his myspace blog about Stand Up To Cancer:
"I just wanted to blog real quick and say how deeply moved I was by the show tonight. Kudos to everyone who put it on, and let's do what we can to make sure that it's not just about tonight, but everyday.

Thank you to everyone who donated, and I have to give kudos to David Archuleta's Angels for their Crush Kids' Cancer Team. They set a goal of $25,000, and exceeded it, raising $31,215.80, according to standup2cancer.org. WAY TO GO!!!

I also have to mention (proud parent of sorts), that "The Cookie Jar," Cpt. Bridget Browne, standing with David Cook, also exceeded their goal.

Thank you guys from the bottom of my heart for all the support you've shown with this. It means the world to me and I'm glad to see everyone rally up.

Take care.

~D
Comments
comments