"American Idol" champ David Cook is going back to school, announcing a U.S. tour on Friday that will take him to colleges around the nation.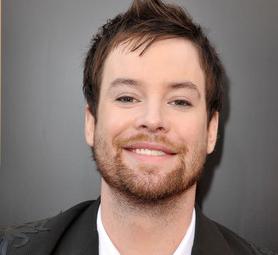 His 37-date tour will begin on February 13 at Florida State University in Tallahassee and end on April 25 at the University of Tulsa in Oklahoma.
Most of the concerts will take place at colleges, including the University of Mississippi and the University of Notre Dame in Indiana. But David Cook will also play at Seneca Niagara Casino in New York State and Ameristar Casino in Kansas City, Missouri.
David Cook worked as a bartender while trying to make it in the business before winning "American Idol" in May 2008. He said he was keen to get back to his roots and promote the tradition of college tours.
He revealed: "There's something inherently nostalgic about playing college shows. So many amazing acts used to do it, so it's nice to be able to bring that ideal back, in some small way."
He continued: "Besides, touring on a bus beats what we used to do, which was cram five guys into a 7 passenger van for one show, 13 hours away."
The rock singer's self-titled debut album came out in November and won the No. 3 spot on the Billboard charts. It is holding at No. 10 this week.
David Cook said the inspiration behind the tour is superstar Irish rock band U2, whom he saw perform at the Super Bowl in 2002, adding: "It was just very poignant. Not overdone, but definitely powerful."
Comments
comments