Prince William has rented a swanky stone-fronted house near RAF Shawbury Shrops for girlfriend Kate Middleton to stay in during her visits to him from her home in Buckinghamshire.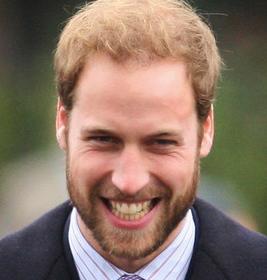 The prince will not allow the Spartan single bed accommodation allotted to him at the helicopter training base to get in the way of his long enduring romance with Middleton.
Prince William, 26, enrolled in the RAF earlier this month to train as a search and rescue pilot. During the two year training, codenamed Golden Osprey by Ministry of Defense officials, Prince William will be known as Flight Lieutenant Wales.
The prince will retain his RAF accommodation.
A source revealed: "He's determined to muck in and socialize. But guests are limited on the base and the room is not up to scratch."
Kate, 27, is expected to visit regularly from her home in Buckinghamshire.
Prince William is expected to become an operational pilot by 2011 following which he will complete at least one three-year search and rescue tour of duty on a starting salary of £36,000. It is believed that flying officer Wales will use some of his £36,000 salary to pay rent.
Comments
comments