In the midst of a busy tour schedule, David Cook is planning to take a break – well, technically a run – for a cause close to his heart on May 3 in Washington, D.C.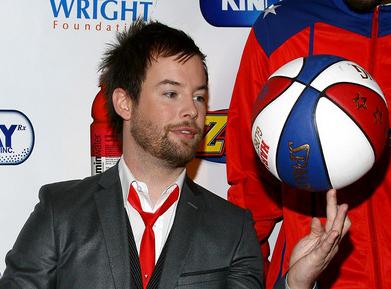 Cook, 26, whose brother Adam has been battling brain cancer for over a decade, will serve as grand marshal in the Race for Hope 5K, which benefits brain cancer research, and run the race as part of a team he set up – which has already raised more than $40,000.
"He wants nothing from us at all," says race co-chair Jeff Kolodin, who contacted with the story. "This transcends fame and money and everything else. He just wants to help the cause."
Cook is happy to skimp on sleep to do so: Last year's American Idol winner will leave his West Palm Beach, Fla., concert Saturday night, May 2, and fly in to D.C. around 3 a.m. Sunday, only to wake up four hours later. Then, after a day at the race, he'll hop another flight to his next tour stop.
But the sacrifice is well worth it. "The opportunity to become involved in such a worthwhile cause is paramount for me and my family. I don't run normally, but it seems a small sacrifice compared to what those who have fought cancer have endured," Cook revealed. "And the fact that my fans have rallied to raise so much in donations is the biggest compliment."
Comments
comments