Nick Jonas says it was good to re-connect with old friend Miley Cyrus over lunch on Saturday… but it was just that.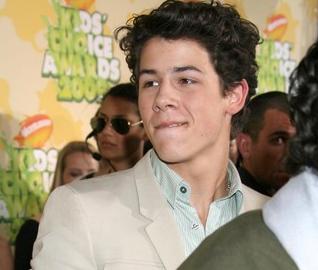 He was speaking to Ryan Seacrest on his Morning Show on KIIS FM during a phone in interview on Wednesday with the Jonas Brothers.
When Ryan quizzed him on his lunch date with Miley at the Village Idiot restaurant in West Hollywood, Nick said, "It was cool. As old friends we were connecting."
"As soon as anybody sees you with her, it's more than that. It is old flames re-igniting," challenged Ryan.
"I think for most of us it's just that… I am glad to see that two friends can re-connect," Nick responded.
Nick, 16, even had a word of praise for Miley's new boyfriend, underwear model and aspiring singer, Justin Gaston.
"What do you think about his guy that she is dating…never putting his shirt on," Ryan asked.
"I met with him. He is really a cool guy," Nick responded.
Comments
comments