David Cook, who was spotted belting out the hits on "American Idol," sings the national anthem before an NBA playoff game.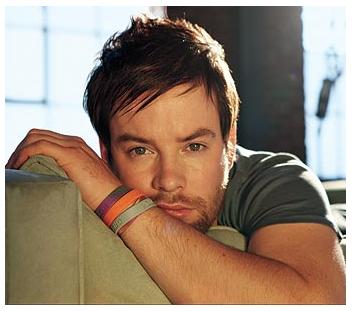 When asked belting out hits on "American Idol" or singing the national anthem, The singer admitted, "The nerves are way worse [than on American Idol]. It's the one song you don't want to mess up. I'm going to try not to notice Jack Nicholson sitting in the front row and think about the lyrics."
On the saving grace of his performance, the "American Idol" champ revealed, "No matter what I do, I don't have Simon [Cowell] telling me how dreadful it was."
David Cook, who managed to nail the vocally and lyrically tricky anthem, was spotted backstage looking relieved.
He continued, "It was crazy. I still have the shakes a little bit. I got through it. I don't think I messed up any words."
His girlfriend, "American Idol" alumni Kimberly Caldwell, was there to cheer him on. But even with her support, David Cook added, "That was the scariest thing I have ever done."
Comments
comments