Princess Eugenie, who is the society girl, shook her royal booty at a reggae show in North London.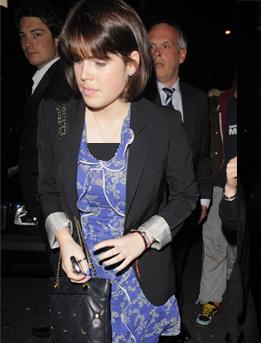 The young royal visited the less-than-rarefied surroundings of Kentish Town to catch a set by Jamaican legend Toots Hibbert.
Meanwhile, the princess visited the Wireless Festival and was turned away from the VIP tent when a bouncer didn't recognize her.
I saw the embarrassing scene when Prince Andrew's younger daughter turned up at the bash with Peaches and Pixie Geldof as well as Kelly Osbourne, who formed a girl gang for the evening on Wednesday.
Princess Eugenie argued politely with the man before deciding to sack it and head back into the crowd.
A source said: "The bouncer had no idea who she was. When she tried to explain she's a princess he thought she was having a laugh and told her to go away."
Comments
comments