David cook, who shot to fame after being named "American Idol" winner last year, has a special female fan he's been keeping under wraps.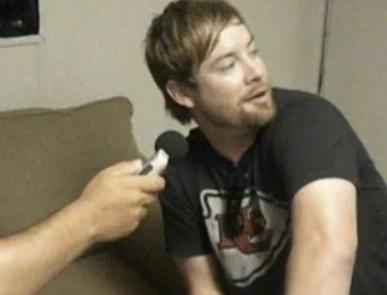 She's Kimberly Johnston, 35, a busty Atlanta model who travels with him as he tours the country.
She and Cook, 26, have been connecting since just about the time he won the competition.
The lovebirds have been canoodling at out-of-the-way places late at night after his concerts. She secretly met Cook at the bar of the London Hotel on West 54th Street, according to sources at Da Tom maso restaurant.
While in town, Johnston stayed at a budget hotel, the Marrakech on Broadway at 103rd Street. Last Friday, she drove from Atlanta to see him perform in Knoxville, Tenn., sources say.
Cook's representatives at 19 Entertainment ignored the calls and e- mails, according to a report.
Meanwhile, After getting the OK from his handler, David spilled the news to Ferraira, "I think the name of the band we're going to go with…the one we're thinking of is…the Anthemic, David Cook and the Anthemic.
"It's an anthem, it's epic, it's big," explains David, "that's what I feel the band has the potential to be, it's where we want to go."
David adds, "We tried for months for band names, and it's the one we're shooting for at the moment."
Comments
comments