Britain's Princess Eugenie, who previously bagged a goodie bag for turning up at London nightclub, has commenced a two-week tour of China and Mongolia with her father Prince Andrew.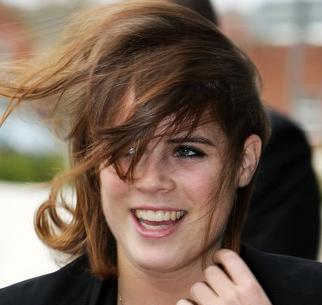 The 18-year-old princess, who is currently on a gap year after finishing her A-Levels, will not attend official meeting while on the trip, but will join her father for evening receptions and dinners to help her get used to attending official royal engagements.
A source revealed: "It wouldn't be appropriate for [Princess] Eugenie to meet the Chinese vice-premier Wang Qishan, so she will be doing touristy things like any gap-year student."
Prince Andrew, who is also known as the Duke of York, is paying for his daughter's hotel rooms and food, and has also bought her an air ticket which allows her to fly business class.
A spokesman declared: "The trip won't come out of his Civil List money. It won't cost the taxpayer a penny."
During their visit to China, Andrew and Eugenie will make an official visit to Dujiangyan, the city closest to the epicenter of the 2008 earthquake.
Much of the city was severely damaged in the disaster, and the royals will see re-settlement centers and meet British aid workers.
Comments
comments