Michael Jackson's ex-wife, Debbie Rowe, will not be attending tomorrow's Staples Center memorial.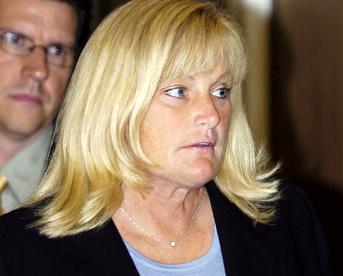 Rowe attorney Marta Almli released the following statement to ET:
"Although Debbie had originally planned to attend tomorrow's Staples Center memorial service, we have concluded with Debbie that she will not be attending. The onslaught of media attention has made it clear her attendance would be an unnecessary distraction to an event that should focus exclusively on Michael's legacy. Debbie will continue to celebrate Michael's memory privately."
Rowe had originally planned to attend Tuesday's service at Staples Center, Marc Schaffel, a former Jackson business associate, said on ABC's Good Morning America Monday.
Rowe, mother to Prince, 12, and Paris, 11. (The mother of Jackson's third child, Blanket, 7, is unknown.) Last week, Rowe's attorney told Usmagazine.com she "has not reached a final decision concerning the custody proceedings."
A guardianship hearing scheduled for today has been postponed until July 13 at the request of attorneys for Rowe and Katherine Jackson, who remains their temporary legal guardian.