Prince William is being posted to Wales for his RAF training.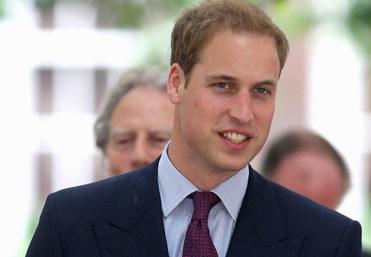 The prince faces a long separation from girlfriend Kate Middleton as he continues his training to be a search-and-rescue pilot.
During his new posting – which will see the 27-year-old prince learning to fly a twin-engined Griffin helicopter in the mountains of Snowdonia and over the Irish Sea at RAF Valley – William will be forbidden from taking any holidays.
An RAF insider said: "It's going to be a testing time for William and Kate because he will be expected to knuckle down. He will be mastering the basic elemental techniques of search and rescue and there will be no holidays.
"He is absolutely committed to getting through his 18 months of training and his dream is to get out to the front line.
"Search and Rescue teams are deployed to Afghanistan and it's William's wish to go to war just like his brother did."
Despite William's long absence, Kate is not planning to wait around for her boyfriend as she hopes to travel to the US to pursue her hobby.
A source explained: "What she really wants is to explore her passion for photography and she has thought about spending some time in America."
Meanwhile, Prince William is set for a first official overseas tour — to Australia, it emerged last night.
Wills, 27, is understood to be planning to go next spring.
He would visit as an official representative of the Queen at the request of the Foreign Office.
It is also a sign that Prince William is ready to ease the burden of foreign travel on his 83-year-old grandmother.
The secret plans came to light yesterday when Prince William let it slip to an Australian tourist.
He was on an engagement at the Tower of London when he posed for a picture with Camilla Doyle, 15.
Hearing her accent, Prince William asked: "Where are you from?" The teenager replied: "Melbourne."
Prince William then said: "Melbourne — I'm visiting there soon."
Clarence House was quick to play down suggestions Prince William was hinting at his first overseas tour.
But a source confirmed there was a "natural gap" in his training in early 2010. A spokesman for the prince refused to rule out the tour.
Comments
comments