Talking about man of her dream, Demi Lovato mentions humor as one of the qualities that she is looking for in a guy.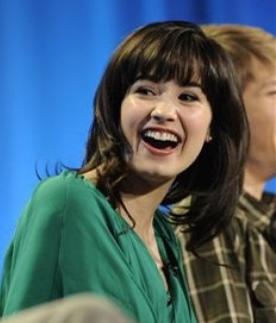 She explained: "I think the main thing is intelligence … actually, no. I take that back. Humor because humor is key to friendship with me and you fall in love with somebody you're friends with and your friendship will last throughout your life."
Demi Lovato, who is famous for starring as Mitchie Torres in Disney Channel TV movie "Camp Rock", recently revealed she not yet has a boyfriend. And so, when asked about her favorite Valentine's Day memories, she said spending the day with family and friends was the best celebration that she has ever had.
She acknowledged: "Valentine's is my stepdad's birthday and that day it was the only thing we were celebrating. We had a family friends come over and they brought every girl."
Besides, she also added: "Another great way to spend Valentine's Day is to watch The Notebook, pickles and hang out with friends."
Comments
comments