Having been to the White House for a couple of times, Kevin Jonas has admitted he's been to the Oval Office and would like to have it as his own.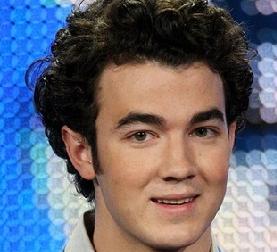 He revealed in Detroit during an interview on Friday morning, January 23: "I'd want it for my office."
He, moreover, also claimed that though visiting the White House isn't something new for him and his brothers; Joe Jonas and Nick Jonas, it is still "a whole other level of excitement" when they were asked to serve as the scavenger hunt prize for Malia and Sasha Obama earlier this week.
He recalled: "We were there waiting for them as the prize at the end of the hunt. So when they came to their final room and opened up the door, we were there, waiting to play a couple of songs specifically for them. And we got to hang out with them."
During the interview, Kevin also took time to set the record straight on speculation claiming he and his brothers haven't befriended Taylor Swift following her split with Joe.
He claimed: "We are all friends with Taylor. We always have been friends with Taylor. She's a great girl, and she's an incredible musician. One of the coolest things is that Taylor, she's in ['Jonas Brothers: The 3D Concert Experience']. We performed along with her, and it's great. It's a lot of fun."
In addition to those issues, Kevin Jonas also discussed with Channel 955 about him being considered as the sexiest among the Jonas Brothers and chosen as one of Sexiest Men Alive by People magazine last year. Some other topics that he talked about included drinking beer with his brothers and their much-discussed purity rings.
Comments
comments